Up to $700 - $700 to $2,500 - Over $2,500
Medium Sites ($500 to $2,500)
Accommodation
• Barrier Reef Motel - modern Motel with licensed restaurant, bar and all facilities, Innisfail.
• Cardwell Central Backpackers & Internet Cafe - Backpacker & hostel accommodation in Cardwell.
• City Centre Motel Kempsey - in the heart of Kempsey, northern NSW.
• Lyndoch Motor Inn - Affordable accommodation in Cardwell

Corporate
• Community Support Centre Innisfail - providing a focal point within the community where people can access information, referral, counselling and support.
• Geosynthetic Design & Testing - Maddocks & Associates Pty Ltd, consulting engineers, specialising in geomembranes for the storage of molasses & water.
• GDT Linings - Geomembranes for industry & agriculture

Manufacturers
• Dynamic Timbers- Timber suppliers & roof truss manufacturer
• Nutri-nana Custom Blended Compost - Producer & supplier of custom blended compost for bananas & other crops.
• Tropic Timbers - Suppliers of dressed & slabbed decorative rainforest & other exotic timbers.

Miscellaneous
• Innisfail Golf Club - Make group bookings, take a look at the special events, and view the course through Quicktime VR 3D Movies!
• Peers of Support - Providing emotional, financial and moral support to individuals in health crisis that have no support of their own.
Real Estate
• Kuradui - Cattle fattening and mangosteen farm for sale - Innisfail

Retail
• Kuranda Pet Resort - Boarding kennels and pet accommodation for dogs and cats, North Queensland, Australia.
Service
• Bear Building - Building solutions for North Queensland including Ranbuild sheds.
• Doini Constructions Pty Ltd - Builder of domestic, residential, commercial & industrial constructions.
• Cardwell Limousine & Taxi Service & Hinchinbrook Car Rentals
• Norship Port Hinchinbrook - Shipyard, haulout, hardstand, repair and engineering for all types of boats - Cardwell.

Tourism
• Shark Bay Air Charter - Scenic flights of Shark Bay World Heritage area, Western Australia.



Up to $700 - $700 to $2,500 - Over $2,500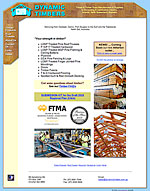 Dynamic Timbers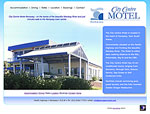 City Centre Motel Kempsey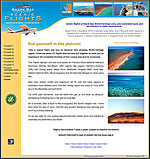 Shark Bay Air Charter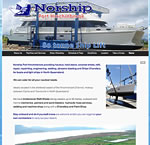 Norship Port Hinchinbrook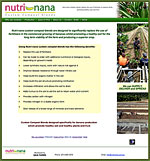 Nutri-nana Custom Compost Blends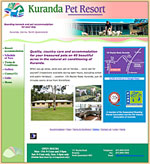 Kuranda Pet Resort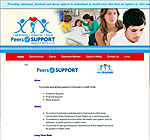 Peers of Support