Up to $700 - $700 to $2,500 - Over $2,500
Large Sites (over $2,500 - dependant on size & requirements)
Accommodation
• Conway Beach Tourist Park - Conway Beach, Airlie Beach, North Queensland
• Flying Fish Point Caravan Park - Superb Van Park at Flying Fish Point, North Queensland
• Mudbrick Manor - A unique holiday accommodation & function venue at Cardwell.

Corporate
• Art Deco in the Tropics - Innisfail - Website for the promotion the of art deco architectural style in Innisfail
• Mamu Health Service Ltd - an Aboriginal Community Controlled Health Organisation owned and managed by Aboriginal and Torres Strait Islander people.
• Scientific Advisory Services

Manufacturers
• Pacific Coast Eco Bananas - Wax Dipped Bananas grown locally with a clean and green image.

Miscellaneous
• Australian Birdwatching - the complete directory about all things birdwatching in Australia.
Real Estate
• Kuradui Estate - Impressive rural lifestyle property with high quality homes and facilities for sale.
Retail
• Babinda Munro Theatre - Restored historic theatre showing latest release movies on the largest screen in North
• Multihull Books - Online book shop of celebrated seaman Dr. Gavin LeSueur
• Ozepaca - Currajah Alpacas & ozepaca secure online shop selling fine gifts, clothing & wall hangings.
• Paradise Estate Wines - Online shop selling unique fruit wines based in Mission Beach
Service

Tourism
• Kirrama Wildlife Tours - Birdwatching Tours of Northern Australia
• Cardwell - The gateway to Hinchinbrook Island.
• Cardwell Tourism - Website of Cardwell Tourism Inc.
• The Cassowary Coast - Website promoting the Cassowary Coast region from Innisfail to Cardwell.
• Great Green Way Tourism - Website of Great Green Way Tourism - Townsville to Cairns.
• Hinchinbrook Island Cruises - Tours, cruises, Thorsborne Trail & island transfers & sports fishing charters around Hinchinbrook Island.
• Innisfail - The homepage for locals & comprehensive resource about our beautiful region.

Up to $700 - $700 to $2,500 - Over $2,500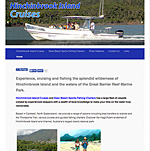 Hinchinbrook Island Cruises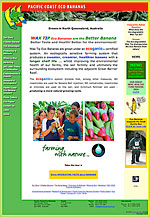 Pacific Coast Eco Bananas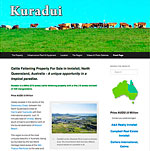 Kuradui Estate - For Sale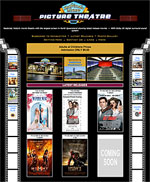 Babinda Munro Picture Theatre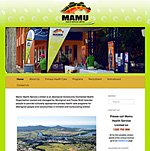 Mamu Health Service Ltd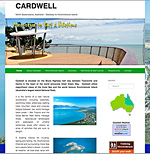 Cardwell Tourism