E-commerce solutions including fully automated, client editable, secure shopping carts and credit card transactions.
We produce and host complete custom made shopping cart solutions for small business. In some cases, once setup, our shopping cart software allows you to edit the contents online, thereby reducing your cost of maintaining the stock items in your online shop.
You can easily add or delete items, change prices, edit, adjust freight costs, amend photos etc from your own computer. The software also allows you to add options and accessories to individual items to enhance your opportunity to value add to your sales.
In addition, the software comes with it's own search capability allowing shoppers to search directly to an item. As well, it generates log files providing you with valuable data of shopping trends and has many other features including Newsletter subscriptions and polling features.
To experience some of our complete custom made online shops take a look at:
Credit Card Transactions
At the present time we do not act as a third party clearing house for credit card transactions.
the majority of our clients have their own merchant accounts and prefer to clear the credit card transactions themselves. In this way they have complete control over the verification of transactions and also control of all details pertaining to the purchase. To this end, we have implemented secure systems to automatically forward all details of the transaction to shop owners in the most efficient and secure way.
However, some prefer we hook their shopcarts up to 3rd party credit card payment gateways of their choice eg Paypal.
Custom Made Client Editable Solutions
We can provide custom programmed solutions for clients that have a need to update and maintain their websites often without the need for them to learn any complicated procedures. We provide secure Administration Pages and programmes through which they can easily add and update all aspects of the content of the site including text, images, newsletter subscriptions, content, news pages etc.
A thorough example of a custom made solution that we have produced can be found in the Babinda Munro Theatre website that has its content updated weekly by the owner. In addition a Newsletter is sent out to subscribers every Sunday announcing the upcoming screenings, this function is fully automated.
Security
For the security and peace of mind of our clients and their users, Oz-e Commerce Solutions has a Thawte Registered server where all forms and transaction pages are stored. This ensures that all information submitted via forms are secured by encryption in transit from the user to the server.
Click the seal to verify our Certificate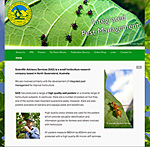 Scientific Advisory Services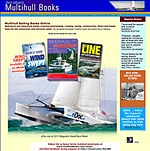 Multihull Books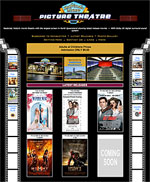 Babinda Munro Picture Theatre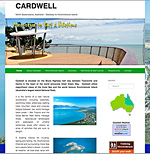 Cardwell Tourism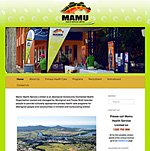 Mamu Health Service Ltd